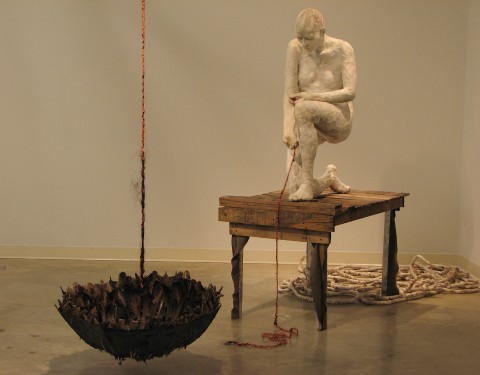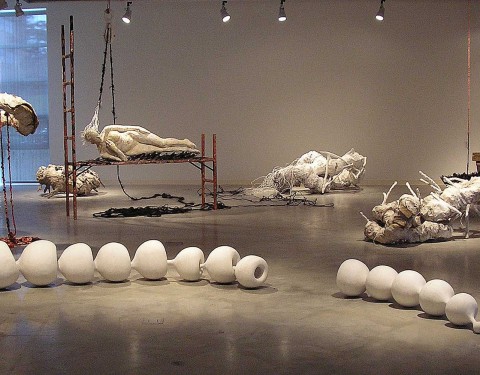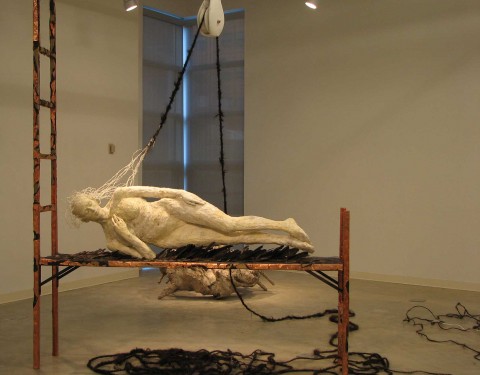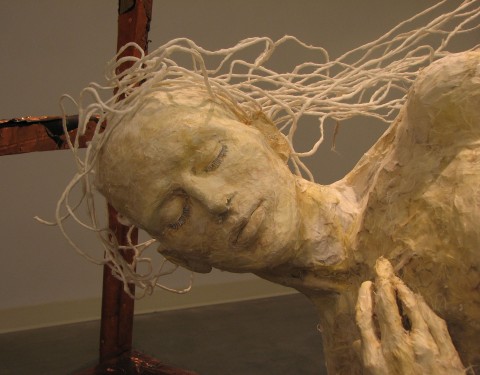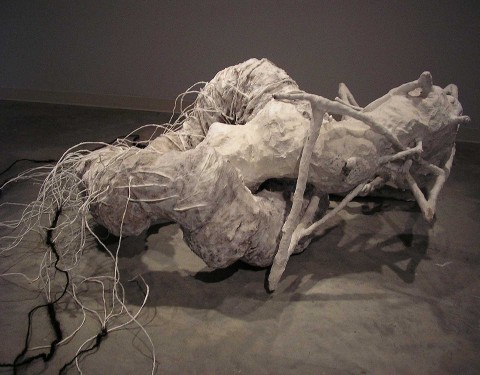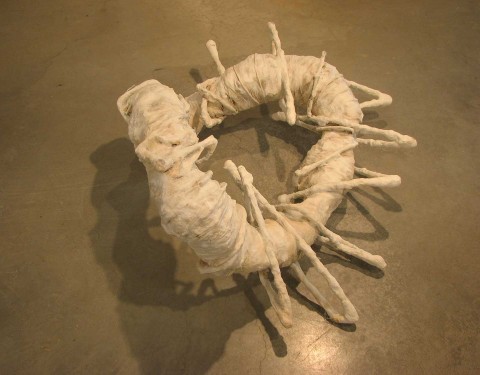 Intimate Attachments
George Mason University, Art Department 2011
The word intimate has been overused on T.V, cops and jury shows….
"were you intimate with the murdered victim?
We all know what that means in that context right?
But there are many more meanings to the word intimate
…such as a close acquaintance, association, or familiarity, essential, innermost, comfortably private; very personal.
"Intimate Attachments" deals with the time frame of our human experience that is knowable from conception to death.
It speaks about the interweaving of relationships, emotions, and memories.
Also in this work is reflected balancing that occurs between the inner self and the outside world. This piece talks about the attachments that happen thru these processes.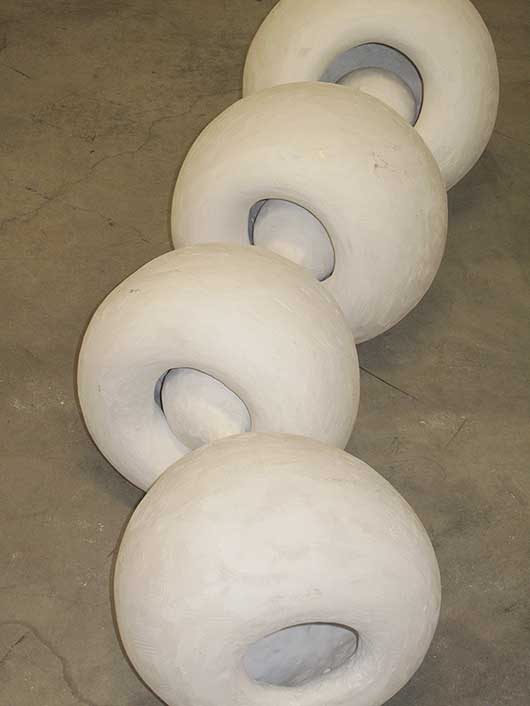 Originally, I started out thinking I'd make one hundred large organize circular shapes that would all be interlinked to form an extremely large chain. Because of the time element required for such a labor intensive project my concept metamorphosed to be more inclusive or a broader conversation.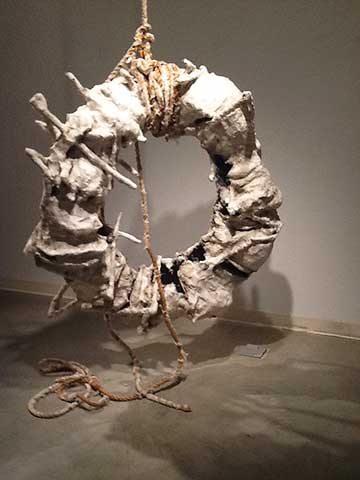 The visual language of the sculptures diverse material is extremely important.
All of the elements: cotton, clay, wood feather metal fabrics, wire netting, have identities that contribute metaphorically to the whole work.